Kuntie
Founded in September, 2011 with a registered capital of 19.2 million Yuan, Tangshan Kuntie Technologies Co., Ltd. mainly develops, operates and manufactures large, medium and small devices and components for road maintenance; it also provides services to production of large-scaled mechanical devices and components in such fields as metallurgy, mine, cement and so forth; and it is also dedicated to research and development of varying new operating devices in environmental conservation, agriculture and so on.

Lying in Nanbao Economic and Development Zone, Caofeidian New Area, Tangshan City, Tangshan Kuntie Technologies Co., Ltd. covers an area of over 69460 square meters and a covered area of 48500 square kilometers. With 150 employees, its annual output reached around 0.1 billion Yuan; the company has opened Production Department, Technological Quality Department, Marketing Department, Logistics Department, Finance Department and Synthetic Department; and it has such standard workshops as workshop of common processing workshop, numerical digital workshop, maintenance and assembly shop, structural workshops and so forth; and it has 94 processing devices and detection devices of all types.

Tangshan Kuntie Technologies Co., Ltd. provides large-scaled maintenance machinery and components as well as medium and small-sized machinery devices, machines and components. Its products include tamped car series, stabilized car series, ballast car series, screen sarifier series and other large-scaled machine, hydraulic pressure and electric components for road machinery. It also provides overhaul on work devices including diesel engine, torque converter, transmission shaft and so forth.

The Company has potent capacity of technological development, production, manufacturing and component maintenance. It has widespread channels of cooperation. Components provided by the company feature characteristics of timeliness and good quality that can entirely satisfy demands of extensive customers. Key assembly of large-scaled road maintenance machinery including tamping device, fixed devices and so forth for overhaul has won approval from several organs applying big machines in Beijing, Shanghai, Haerbin, Jinan, Kunming and so forth; hydraulic cylinders produced by the company have high stability to withstand voltage; in 2013, it passed the rigorous assessment of 'experiment on installing of domestic components' for domestic leading main engine plant; and the newly-developed electric accessories are steady in quality and low in price which save usage costs for large-scaled road maintenance machinery for customers.

Tangshan Kuntie Technologies Co., Ltd. has passed ISO 9001(2008) quality system certification. It will take in the route to combine with independent innovation and adopts market-oriented means for operation. The Company is aimed at becoming 'a world-class products and service provider in the field to apply railway engineering machinery.'. with 'rounding up demands of customers, providing competitive products and services and creating maximum values to customers' as its mission, the company has been adhering to the value concept of 'treating people with sincerity, perpetual innovation, pursuit of mutual win', taking a firm grip on company management, boosting product quality, bringing down production costs, enhancing technological innovation capacity and providing qualified products and services to users using large-scaled road maintenance machine both at home and abroad.

The Company is ardently open to friends from all round to come over for negotiation in order to reach reciprocity and mutual win.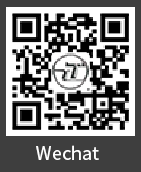 Copyright © 2019 All Rights Reserved Tangshan Zhongtie Industry Co., Ltd.