Material specification
Standards adopted:
GB/T1979-2001 structural steel low power flaw rating picture
GB/T2975-1998 Mechanical property of steel and steel products
GB/T10561-2005 Figure microscopic examination method on measurement standard rating of nonmetallic inclusion content in steel
GB/T222-2006 Sampling method for samples to analyze chemical constitute of steel and allowable errors for chemical components
GB/T222.3-1988 Chemical analysis method of steel alloy
GB/T228-2002 tension test at room temperature for metallic materials
GB/T229-1994 Notch impact test
GB/T3077-1999 Structural alloy steel
GB/T4162-2008 Forging steel rolling bar ultrasonic testing methods
GB/T226-1991 Low power structure of steel and flaw pickle test method
GB/T231-2002 Metal Brinell Hardness test method
GB/T223 Chemical analysis method of steel and alloy
1. Procurement of materials
1.1 Department of Technological Quality fills in Application Form for Use of Materials for procurements of raw materials following production demands before switching it to the Operation Department for procurement.
1.2 The Technology Department is responsible for judging the suppliers following requirements of the company, formulating List of Conforming Suppliers, regularly conducting evaluations on cargo supply conditions of the suppliers, setting up archive of suppliers and accomplishing procurement tasks. Procurement of common and important materials should be chosen from 'List of Conforming Suppliers'. Procurement should be enforced after approval following corresponding procurement request notes.
2. Receiving inspection mechanism of raw materials and purchased parts
2.1 Objective: check on raw materials, semi-finished goods and finished goods at regular intervals is done to satisfy specified requirements.
2.2 Technology Department enacts Receiving Inspection Mechanism of Raw Materials following the aforementioned standards and specifies regulations on documents and quality records used to provide basis for raw materials being inspected.
2.3. Receiving inspection and test
a. After raw materials and purchased parts enter the factory, inspection personnel would start by verifying whether suppliers and products are conforming supplier, whether they fall to supply scope before verifying whether acceptance check model, specification, quantity, appearance, qualification certificate for roll-out or quality guarantee letter conforms to procurement requirements in Kuntie KST-GZ-06-2012 Acceptance Standard on Purchased Materials. For inspection, inspection personnel should fill in Verification Record of Purchased Materials.
b. Raw auxiliary materials can be put into use or processing after being checked or verified as qualifying. Control procedures on subsuppliers of raw materials should be taken into account when determining methods of receiving inspection or verification and should be specified in the form of files.
c. In the event that it's late for verification or conduct thorough verification due to emergency production needs, emergency discharging is allowed after permission identification and record by authorized officers. Scope of emergency discharging allowed should be specified in relevant files.
d. Inspectors should strictly follow stipulations in Receiving Inspection Mechanism for Raw Materials to conduct verification or test on materials in order to ensure that materials yet to be verified or checked are not allowed to be put in storage or commissioning.
2.4 Process inspection and testing
a. Operators of all work procedures should carry out self-check on all work procedures. Inspection and special inspection is only possible after conforming self-check.
b. Programs and methods for process check and test should be affirmed and strictly enforced in the form of files in order to ensure that semi-finished products verified as conforming can be switched.
c. Discharging of raw materials is not allowed before required process inspection or verification.
2.5 Final inspection and testing
a. Final inspection can be done after receiving inspection and process inspection.
b. Projects and methods of final inspection and testing should be formed in files and inspection staffs should carry out all final inspections and tests following stipulations in the files in order to ensure that products are conforming to regulated requirements.
2.6 Inspection and testing record
a. The authorized inspection staffs should record, test or verify record results faithfully. The record should clearly indicate whether products pass inspection or verification following all required acceptance standard and mark authorized verifiers responsible for products discharging.
2.7 Relevant log files
Record on initial workpiece of products and medium spot check
Record on product quality test
Record on test of products provided by procurement/outsourcing/clients
3. Acceptance and storage of materials
a. Conduct careful acceptance check and verification on variety, specification, model, quality, quantity, package and so forth of materials put into storage and strictly accept products following variation of procurement and different standards in order to be accurate and free from errors.
b. Materials put into storage should be timely, accurate and should not be procrastinate. Acceptance check should be completed soon. Timely propose issues and respond them to people in charge of procurement timely in order to be solved out.
c. Timely transact acceptance certificates for storage after baiting is accepted as qualifying. Verify invoice, waybill, detailed statement, packing list and product work certificate. Sign the words and timely enter account after verifying them as errorless.
4. Stock removal of materials
a. Stock removal of materials should adhere to the principle of earlier removal of earlier stock. Whether contents in the disbursement list are conforming to requirements and whether material preparation for stock materials is prepared should be verified.
b. Prepare materials and conduct review following variety, specification and quantity of disbursement list in case of errors. Consistency between account and reality should be attained.
c. Storage life of installation materials: invalid or degraded materials that are almost past due should be granted within regulated period. Materials that can be recovered and used should be utilized and extra materials should be recovered and utilized. Stock removal is not allowed without normal procedures.
5. Storage and upkeep of materials
a. Carry out reasonable storage following performance characteristics of stocked materials to ensure quality, quantity and safety.
b. Reasonable storage with code. Separate materials featuring different varieties, specifications, qualities and grades.
c. Material code should be in order. Fire protection, moisture proof and damp proof should be guarded. All materials should be distinctly identified with label. Sanitation of the storage area should be ensured. Keep a clean and tidy environment.
d. Annoit or carry out sealing processing at regular interval on machinery device and accessories to avert impacts imposed on performance due to falling of dried grease.
6. Management mechanism of finished goods and semi-finished goods
b. Finished products should be managed and issued by full-time staffs. Procedures on use should be transacted when issuing articles.
c. Semi-finished goods and materials should be properly guarded for re-use.
d. Raw materials already taken out for use should be guarded by special people in case of loss, mixture of materials and waste.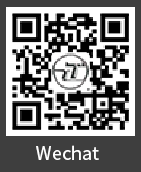 Copyright © 2019 All Rights Reserved Tangshan Zhongtie Industry Co., Ltd.