Kunpeng
Tangshan Kunpeng Metal Recycling Resources Co., Ltd. is located in Nanpu Economic Development Zone, Tangshan City, covering an area of 34,000 feet. It is close to Nanpu exit of Tang-Cao Expressway with convenient transportation. The company was registered in May 2017, with registered capital of 20 million yuan and total investment of 65 million yuan to build two production lines, with an annual output of 500,000 tons of particulate steel blocks, which are mainly sold to major steel plants in the city.

Our company has now built a steel slag particle steel drying hydraulic forming production line, using hydraulic pressing forming system technology, particle steel, scrap steel as raw materials. The raw material sources are steel-making plants and machine-processing plants. Particle steel is added to the system equipment by feeder, controlled by low-temperature convection dryer and precise thermostat, dried and heated the steel slag particle steel, then transported to the hydraulic forming machine by intermediate transporter, and hot-pressed product particle steel is produced by hydraulic pressing. At present, some equipment is being debugged and improved.

Scope of Business: Recycling, Processing and Sales of Waste Metals.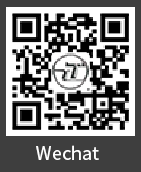 Copyright © 2019 All Rights Reserved Tangshan Zhongtie Industry Co., Ltd.