Profile
Tangshan Zhongtie Industry Co., Ltd. is a new industrial corporation relying on the railway industry and metallurgical industry and serving railway and metallurgical industries, mainly engaged in the development, production, maintenance and technical services of medium and large size railway maintenance machinery and metallurgical equipment and accessories, and integrating research and production and trade into one. It is one of supporting plants for a large-scale road maintenance machinery production base - CRCC High-tech Equipment Corporation Limited, a qualified supplier of Beijing Ruiweitong Engineering Machinery Co., Ltd., and also a main accessories supplier of a large-scaled steel company - Tangshan Chunxing Steel Co., Ltd.
Tangshan Zhongtie Industry Co., Ltd. is located in No. 15 Shizhuang Street, Lunan District, Tangshan City, covering an area of over 7500 m2, with a construction area of 3,600 sm2. The company has fixed assets of RMB 14.4 million, working capital of over RMB 3 million, annual output value of RMB 50 million; 50 employees, including 2 senior technical staff, 3 mid-level technical staff, 2 technicians ; as well as 40 sets of various processing equipment and 4 sets of testing equipment.
With the strong support of railway users, the company has successfully developed new material medium and large-sized road maintenance machinery accessories such as tamping picks and grilling chain, and made its due contribution for railway maintenance equipment of China to go high-precision end. In recent years, the company increased investment in capital and personnel and developed many large road maintenance machinery accessories, so the company has become a repair base for large road maintenance machinery parts such as tamping devices and stabilizing devices. In order to expand business scope, the company invested nearly RMB 100 million to establish a new site in Nanpao Development Zone of Tangshan City in 2010, as well as a lot of equipments such as machining center and CNC lathe, and set up sales branches in Kunming, Liuzhou and Inner Mongolia and other places. Meanwhile, the company establishes a long-term cooperative relation with a number of well-known domestic manufacturers, providing better products for the rail sector.
In addition, the company has made great progress in the metallurgy, mining, and cement machinery and other fields, stepping into a development road of product diversification. To this end, in recent years, the company acquired a large number of large processing equipments, such as planer milling machine, boring machine, vertical lathe, large horizontal lathe and vertical machining center, CNC plasma cutting machine, CNC flame cutting machine and other large processing equipments. The company also has a production capacity in large parts processing, and establishes a long-term cooperative relationship with several major steel mills, cement plants and mining machinery factories in Tangshan City.
Credibility is the base for company to develop; providing quality products, improving quality and building up a efficient service system are the company's pursuits. To this end, Tangshan Zhongtie Industry Co., Ltd. has established a perfect product quality control system and after-sales service system. The company products all implement Three Guarantees policy. The company makes a commitment that if any product quality problem, the after-sales service personnel will arrive at the scene to solve the problem within 24 hours; for the accessories having quality problem, the company will repair and replace them for free, ensuring to meet the user requirements. Through these efforts, the company's product quality management has passed ISO9001: 2008 quality system certification; The quality of company's products and services are praised by the users and enjoy a high degree of credibility over the years.
Business philosophy of Tangshan Zhongtie Industry Co., Ltd.: to make greater contribution to the railway maintenance machinery and local economic development with high-quality products, reasonable price and satisfactory service.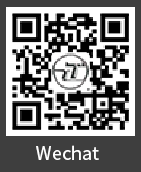 Copyright © 2019 All Rights Reserved Tangshan Zhongtie Industry Co., Ltd.